Hospitality, Magic City Style
Real estate pros Matthew and Rebekah Gregory took their love for downtown plus what they learned from two decades restoring houses and created beautiful lofts for AirBNB visitors to the city.
Gregory have been in the real estate industry for over 20 years. They are passionate about this beautiful city and love the culture, community, and properties it provides. Matthew and Rebekah always knew they wanted to own a piece of Birmingham and when they stumbled across the O'Carrs building, they fell in love. The building had three great lofts and a restaurant on street level. Soon after purchasing the building, they converted the O'Carrs restaurant into two additional lofts and began using them as short-term vacation rentals. Matthew and Rebekah are committed to providing an excellent travel experience by ensuring luxury decor, clean spaces, more than 30 amenities, and quick customer service. Since 2018 more than 700 guests have enjoyed the Gregory's hospitality at 216 Lofts.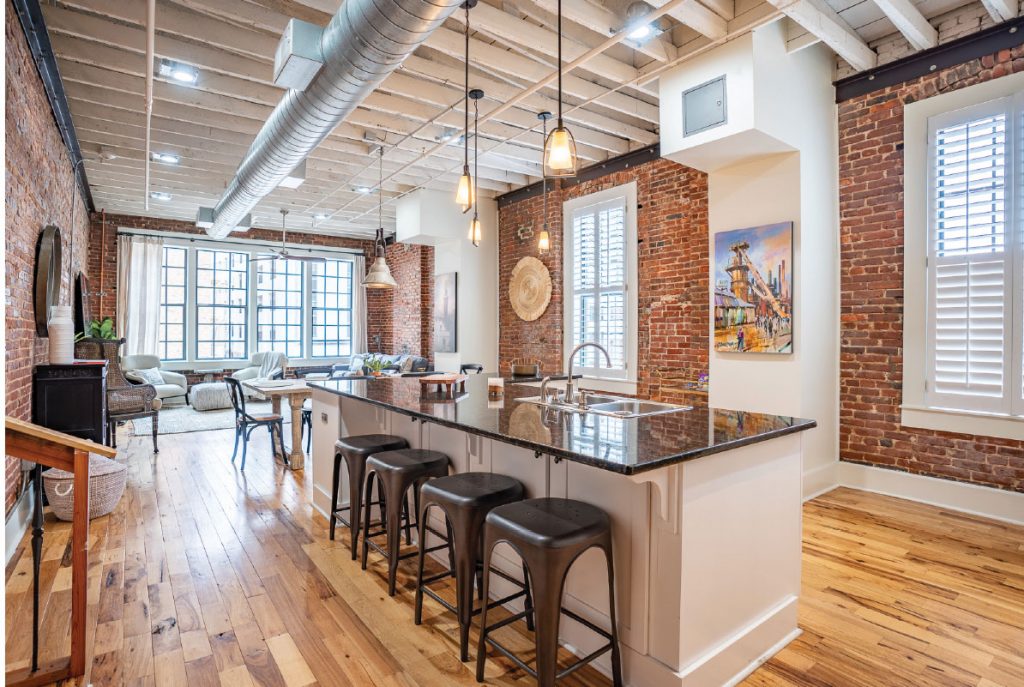 For more details visit www.216lofts.com